LOCATION:
Honolulu, Hawaii
CONTRACT VALUE:
$20.9M
Design and construction for the structural upgrade and full interior renovation of historic Bachman Hall.
The goal for this project is to provide a fully renovated interior, complete with modern technology infrastructure, multiple conference rooms, operable partitions, sound rated walls, new HVAC and possible Photovoltaic system all while preserving the exterior and two murals to the standards of the State of Hawaii Historic Preservation Division.
The project involves temporary relocation of existing facility occupants, hazmat assessment and abatement as necessary, as well as specific work involving roofing; building exterior and envelope; mechanical, electrical, and plumbing; and interior renovation.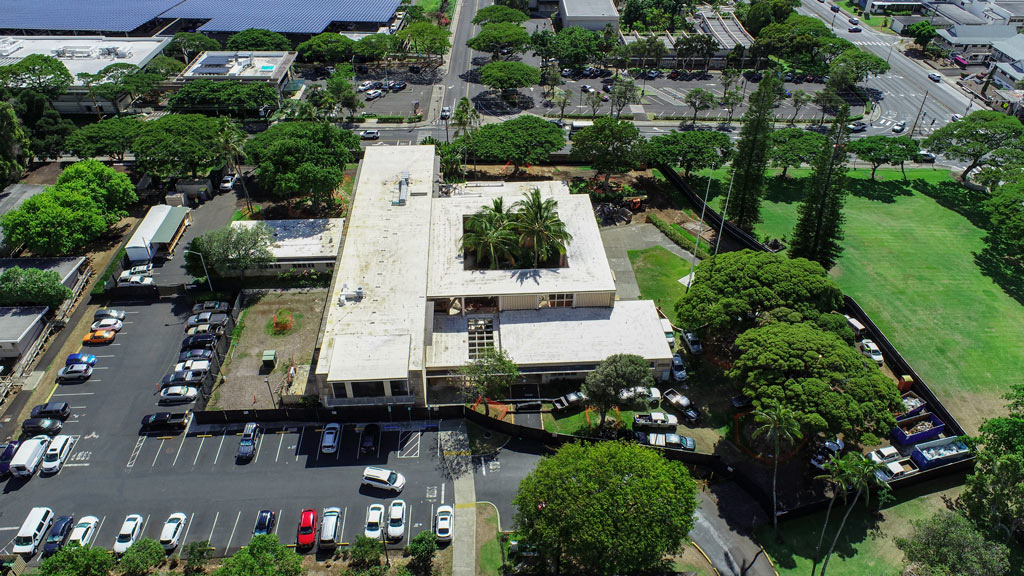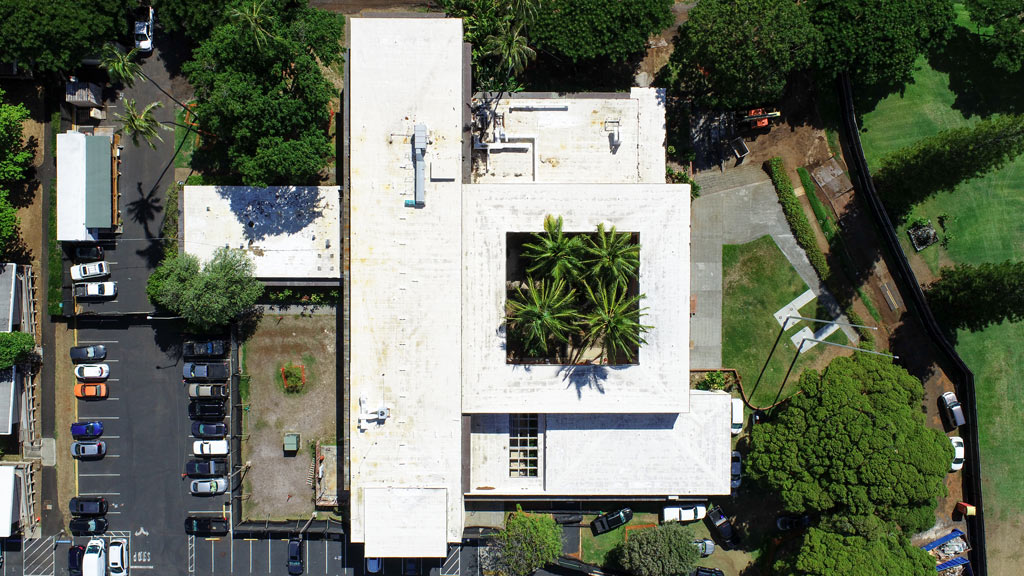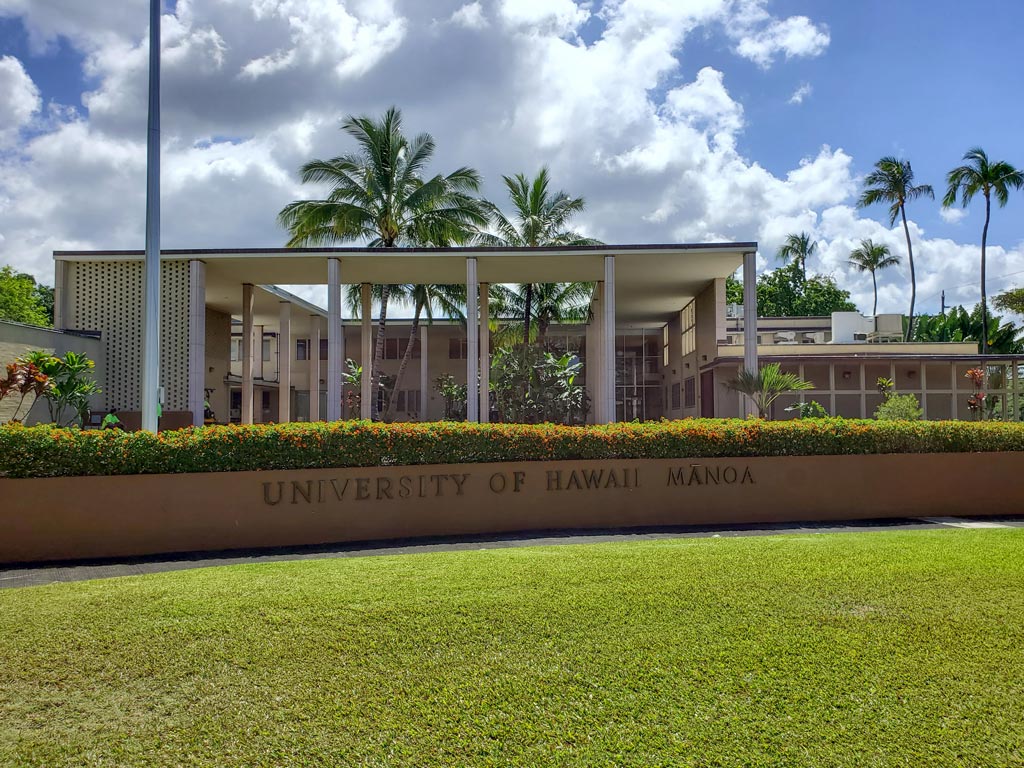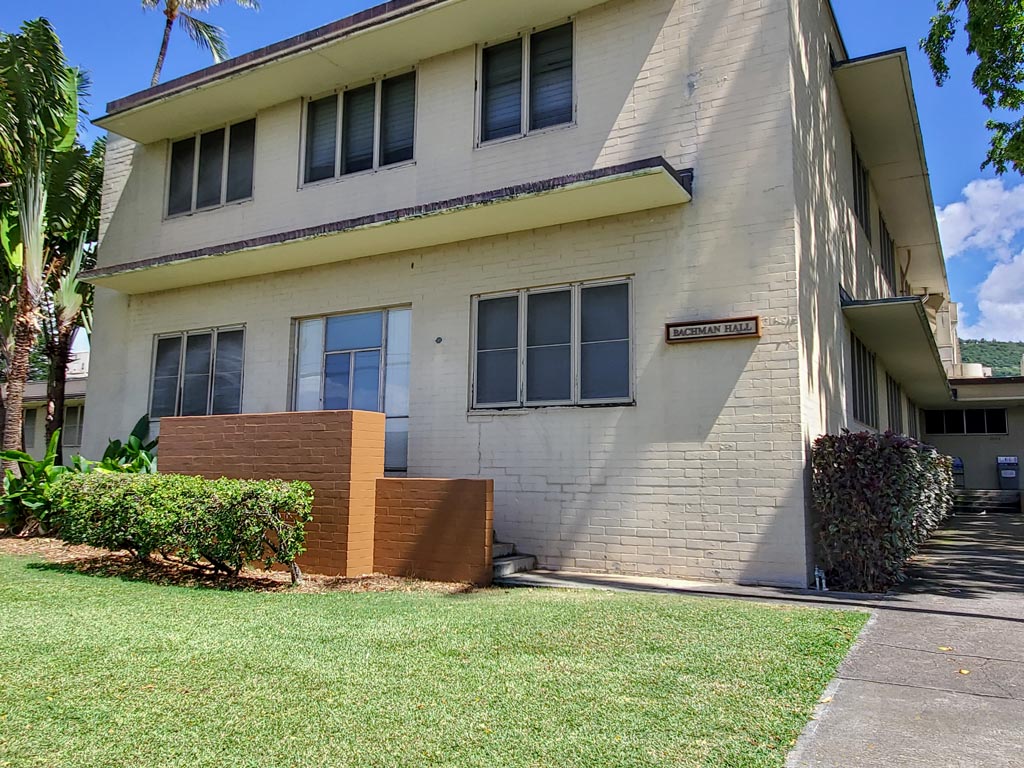 Slide 1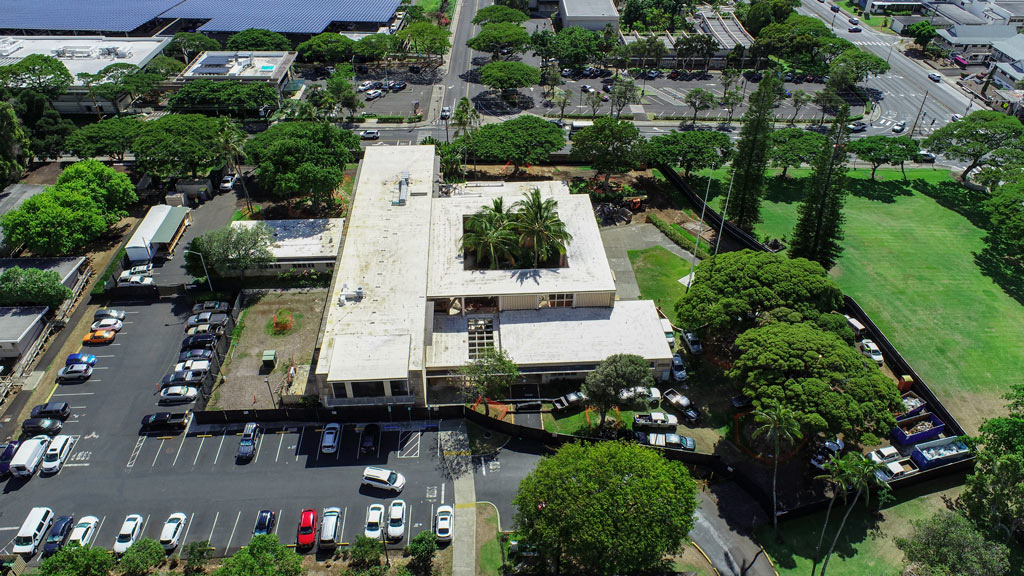 Slide 2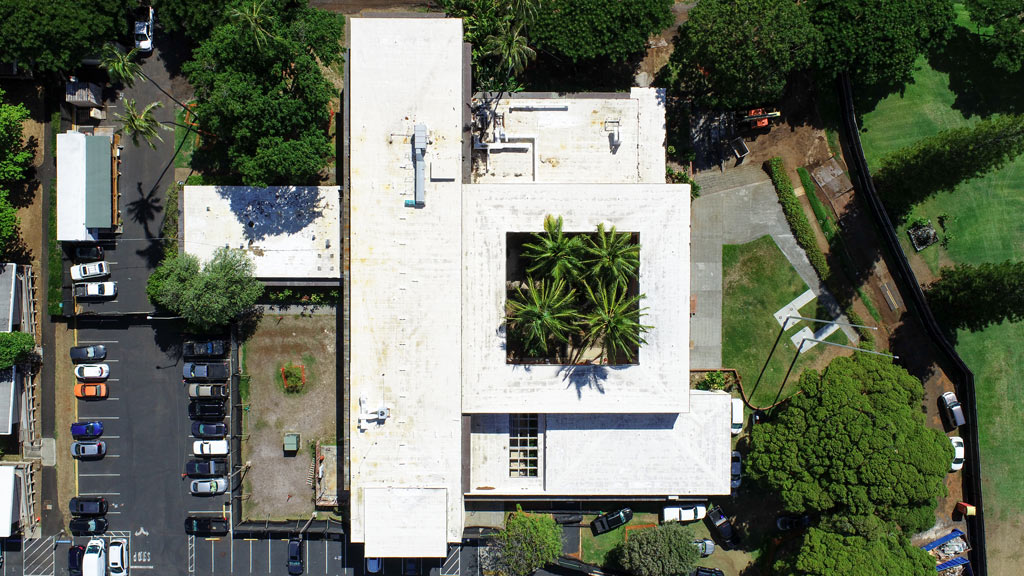 Slide 3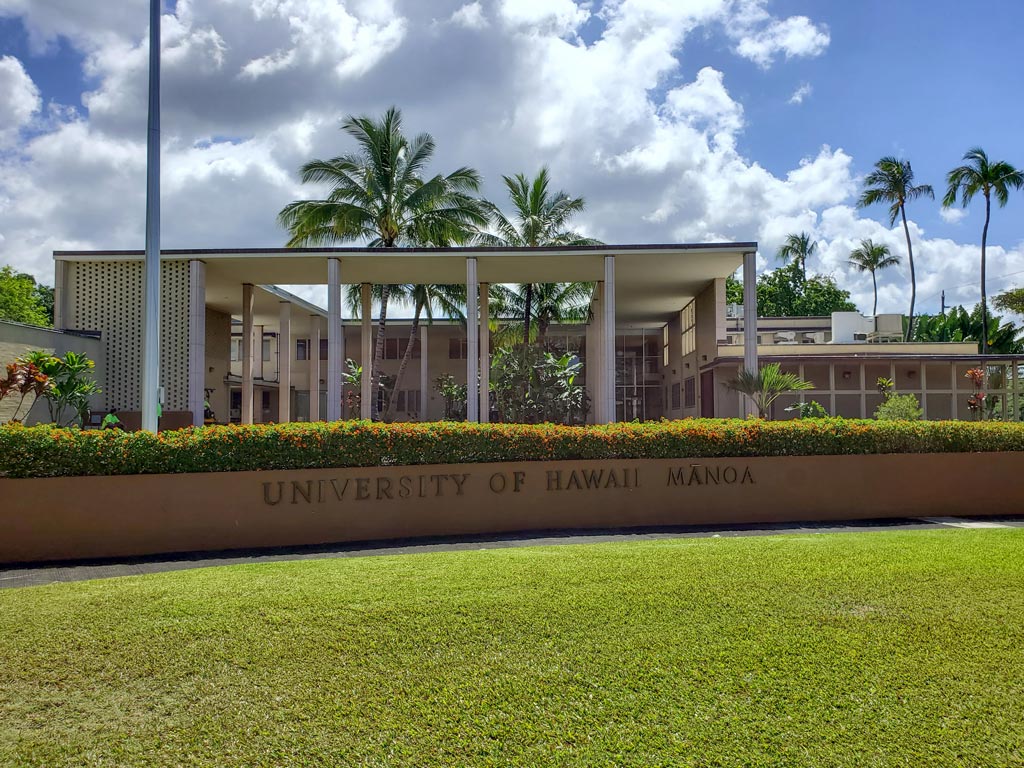 Slide 4