2018 mark's Nan, Inc.'s 14th year of participation in and support of service projects in the Philippines. This year's project took place on the islandof Cebu at Banlot Elementary school in the rural municipality of Sibonga.
The project scope consisted of the construction of an elementary school building (2 classrooms and a Faculty room), a medical/dental office, a school and community stage, installation of a new stainless steel water tank, perimeter concrete wall construction, as well as light maintenance on an existing school building. Eager volunteers assisted Cebu tradespersons in every aspect of the project.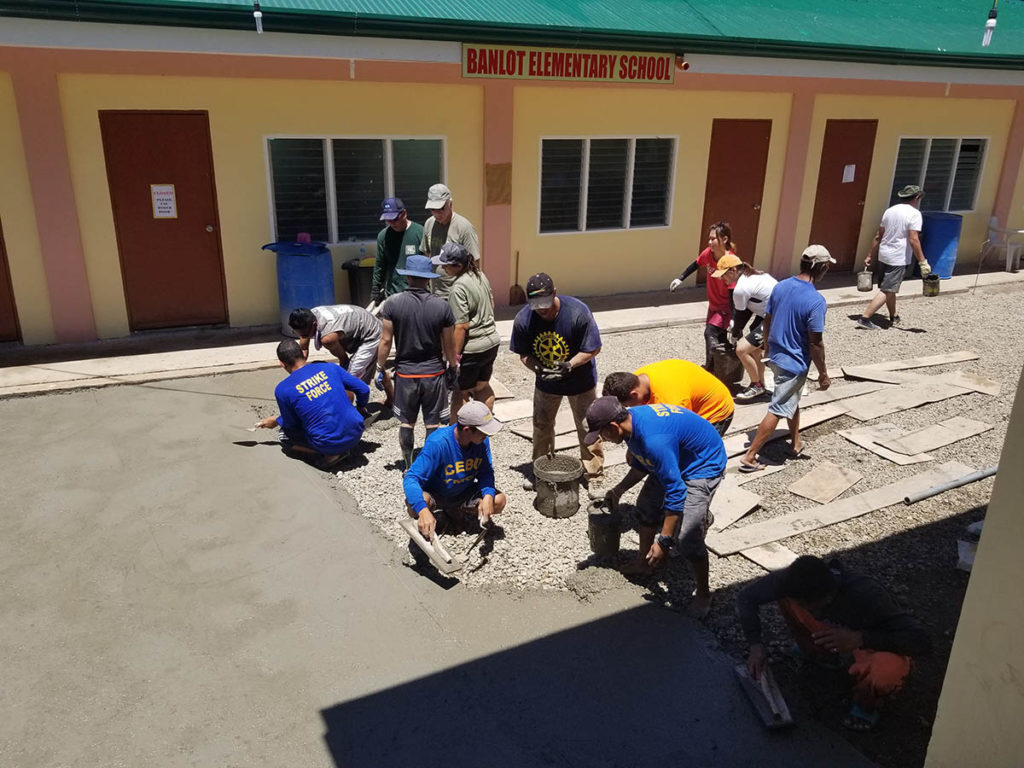 In addition to the construction efforts at the work camp, two health and wellbeing initiatives were delivered on. Cebu dentists and volunteers from the YMCA conducted a toothbrush workshop providing dental hygiene education along with brushes to the elementary school children – many of whom had never owned a toothbrush or understood the importance of taking care of their teeth. A generous donation of 400 prescription eye glasses coupled with vision assessments conducted by the University of Hawaii YMCA volunteers resulted in improved vision for many of the Banlot community members.
Partnering in the project were the Nan Chul Shin Foundation, YMCAs from the University of Hawaii, Hiroshima and Cebu, The Honolulu Rotary and Hawaii community members. The Nan Chul Shin Foundation underwrote the materials portion of the project – $30,000. The Foundation also sponsored several student and employee volunteers of the 27 Hawaii work camp participants; providing them with life changing experiences. Students returned to their schools and Nan, Inc. employees returned to work with new friendships created, memories forged and transformed by their work camp experiences.