LOCATION:
Guam
CONTRACT VALUE:
$204M
Nan, Inc. and its joint venture partner Caddell Construction have been awarded a $204 milion design-bid-build contract for two Bachelors Enlisted Quarters (BEQ) at Marine Corps Base, Guam.
The project calls for the construction of two 6-story towers with shallow spread footing foundations and reinforced concrete walls, framing, and roof. Each complex will provide 300 rooms for unaccompanied enlisted U.S. military personnel. Each includes: a community core building that includes laundry facilities, a duty office and duty bunk room, vending machine area, multipurpose room, public restrooms, and a multi-function room; a utility building housing an emergency generator, fire pump, and HVAC equipment, and a wash down and drying area. Construction will also include vestibules, elevators, mechanical/electrical rooms, janitor closets, telephone/communication rooms, and an attic.
The project is funded by the Government of Japan (GoJ) as part of an International Agreement between the United States and Japan to realign some U.S. troops currently based in Japan to Guam.
This is the fourth contract the Naval Facilities Engineering Command, Pacific (NAVFAC) has awarded to the Caddell-Nan Joint Venture (JV). Prior projects include the new Medical/Dental Clinic at Marine Corps Base Hawaii (Kaneohe), and the new Apra Medical/Dental Clinic at Naval Base, Guam.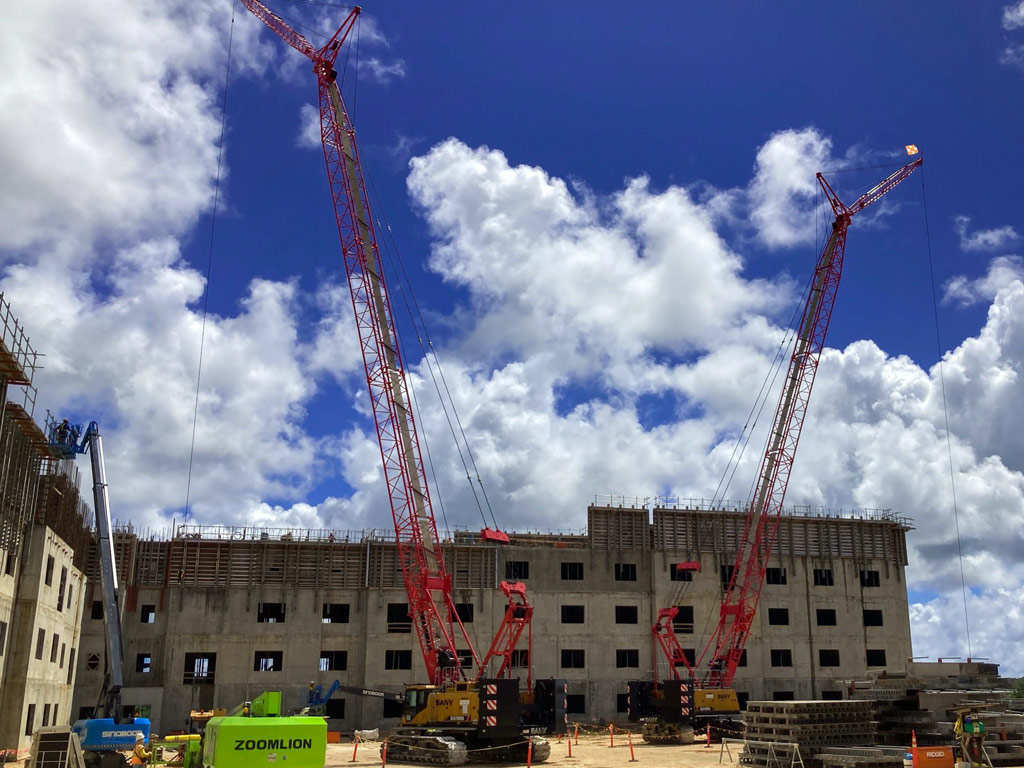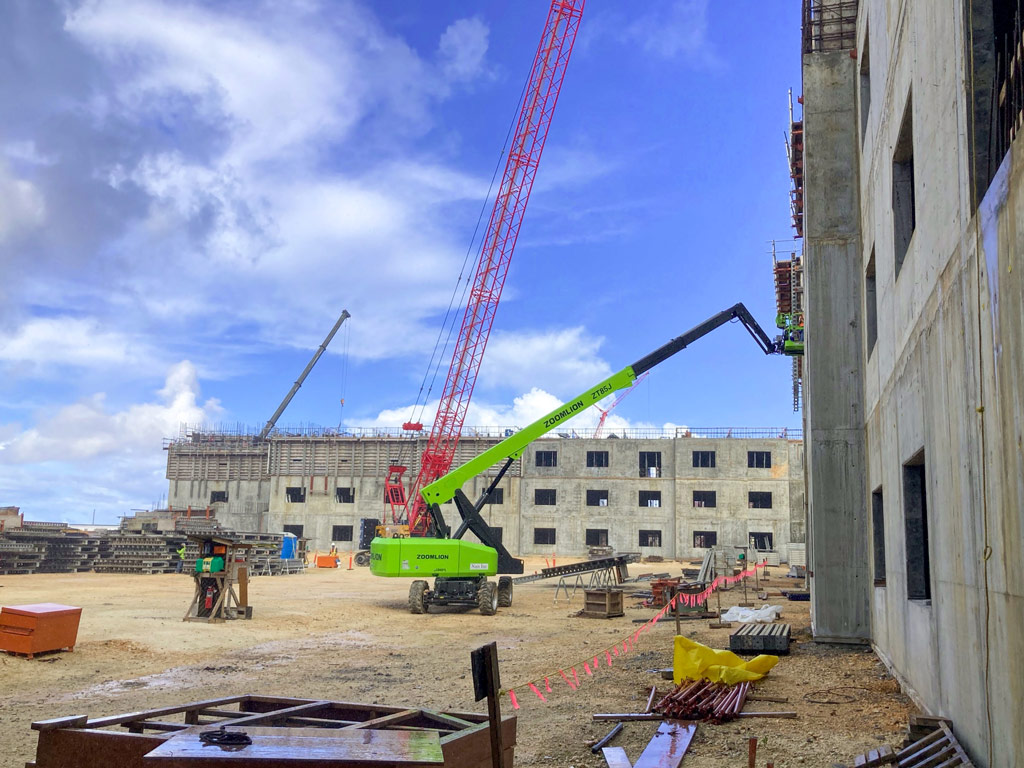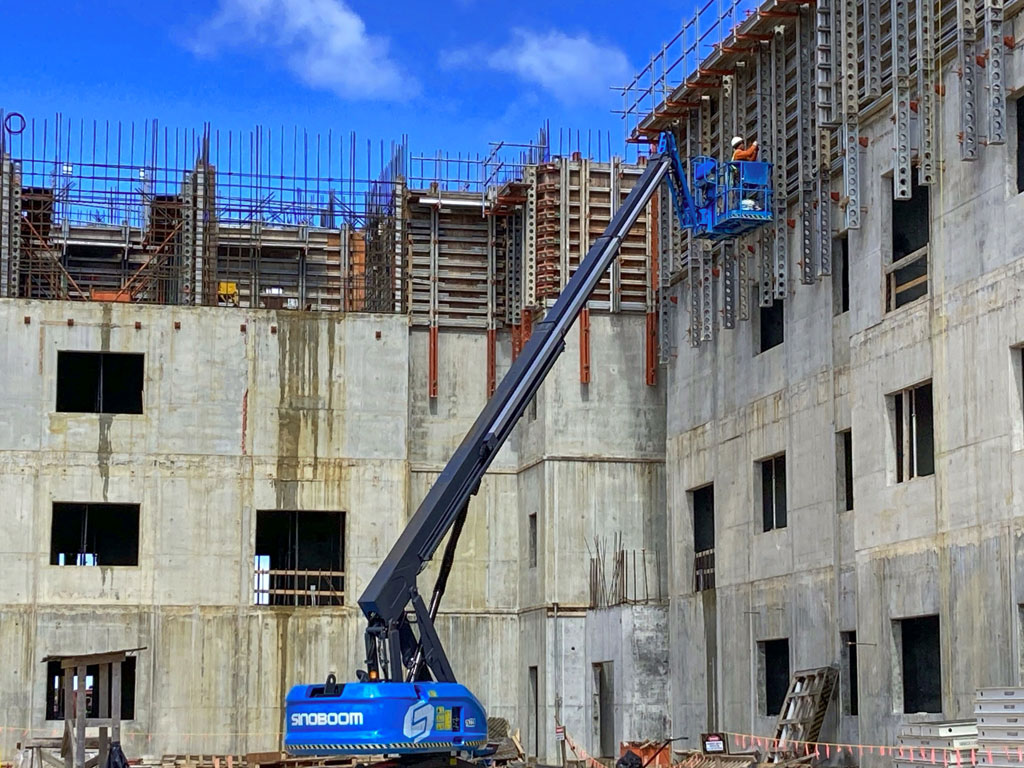 Slide 1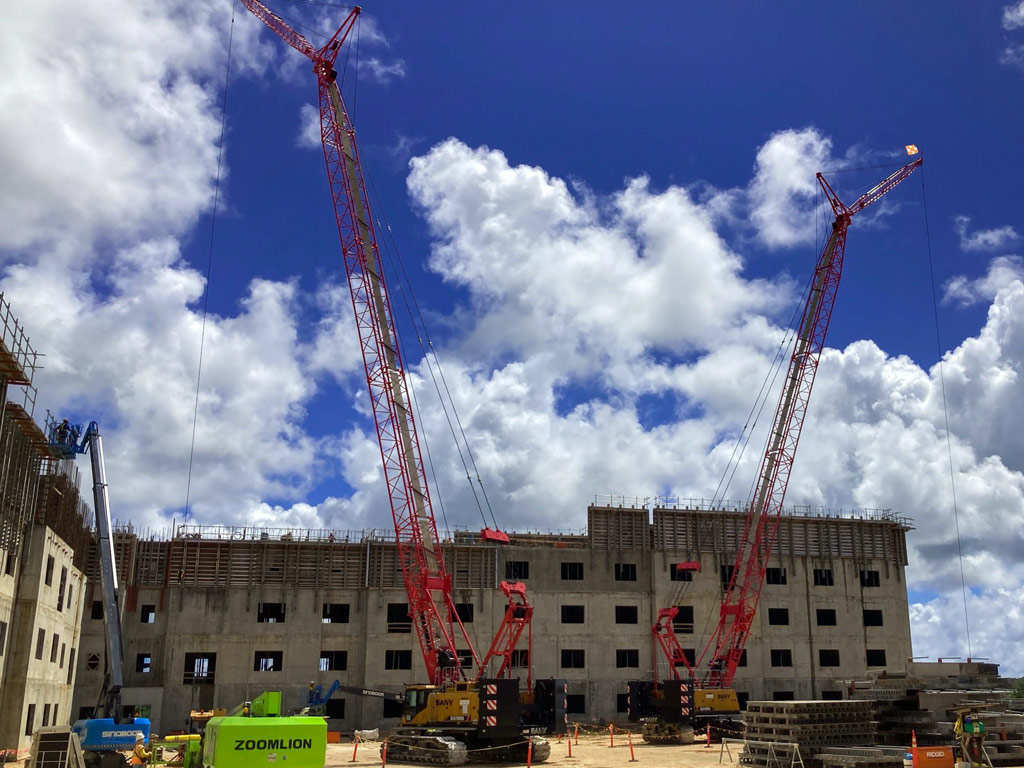 Slide 2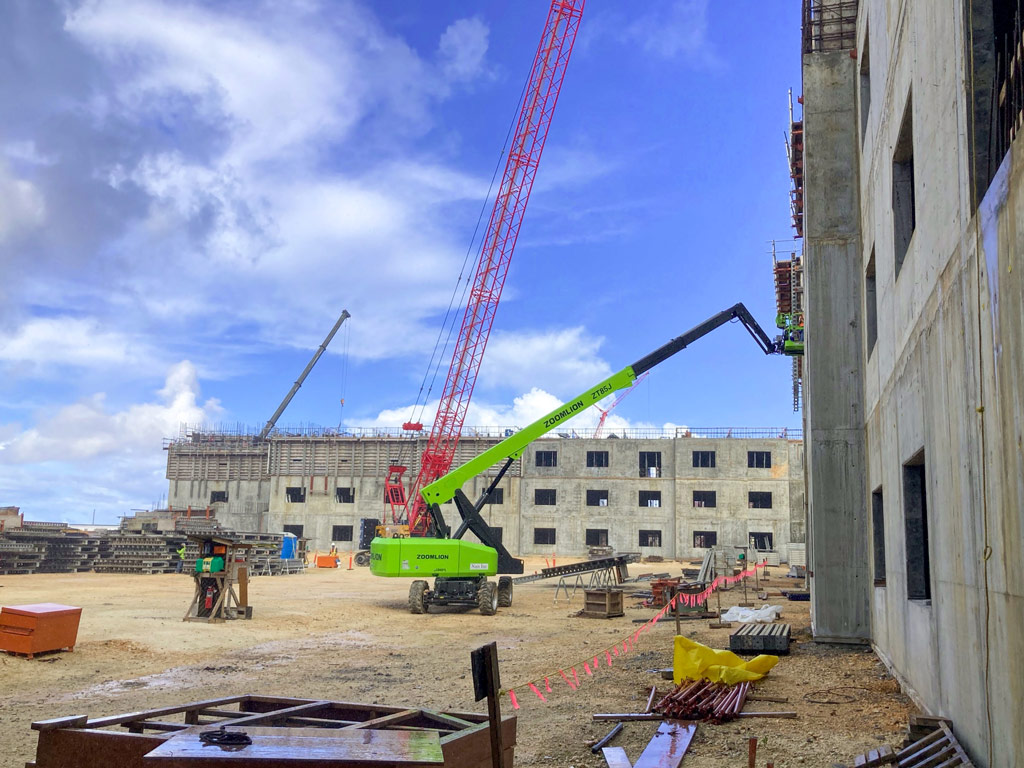 Slide 3