Nan, Inc.'s design and construction of New Helicopter Hangar Doors at Building 997, located at U.S. Army Garrison – Kwajalein Atoll, Republic of the Marshall Islands, has been successfully completed. As the selected contractor for this $2 million task order project issued under the company's MATOC with the U.S. Army Corps of Engineers – Honolulu District (USACE), Nan, Inc. worked to replace the existing hangar door system, which did not function optimally due to an excess amount of lateral movement causing the doors to clash with each other and fail to completely open or close. The existing door frame and sheathing were also deteriorated, with many other door parts and assemblies failing.
The ribbon cutting ceremony took place on January 20th, where the Nan, Inc. Kwajalein Team showcased the brand-new hangar door system for USACE. The new hangar doors are electric motor operated, bottom rolling, and horizontal sliding, consisting of eight bi-parting metal door sections and flexible weather stripping to cover the approximately 190' wide x 20' high hangar door opening.
Nan, Inc. is proud to have taken part of yet another project with USACE, and we look forward to continuing our partnership on future projects.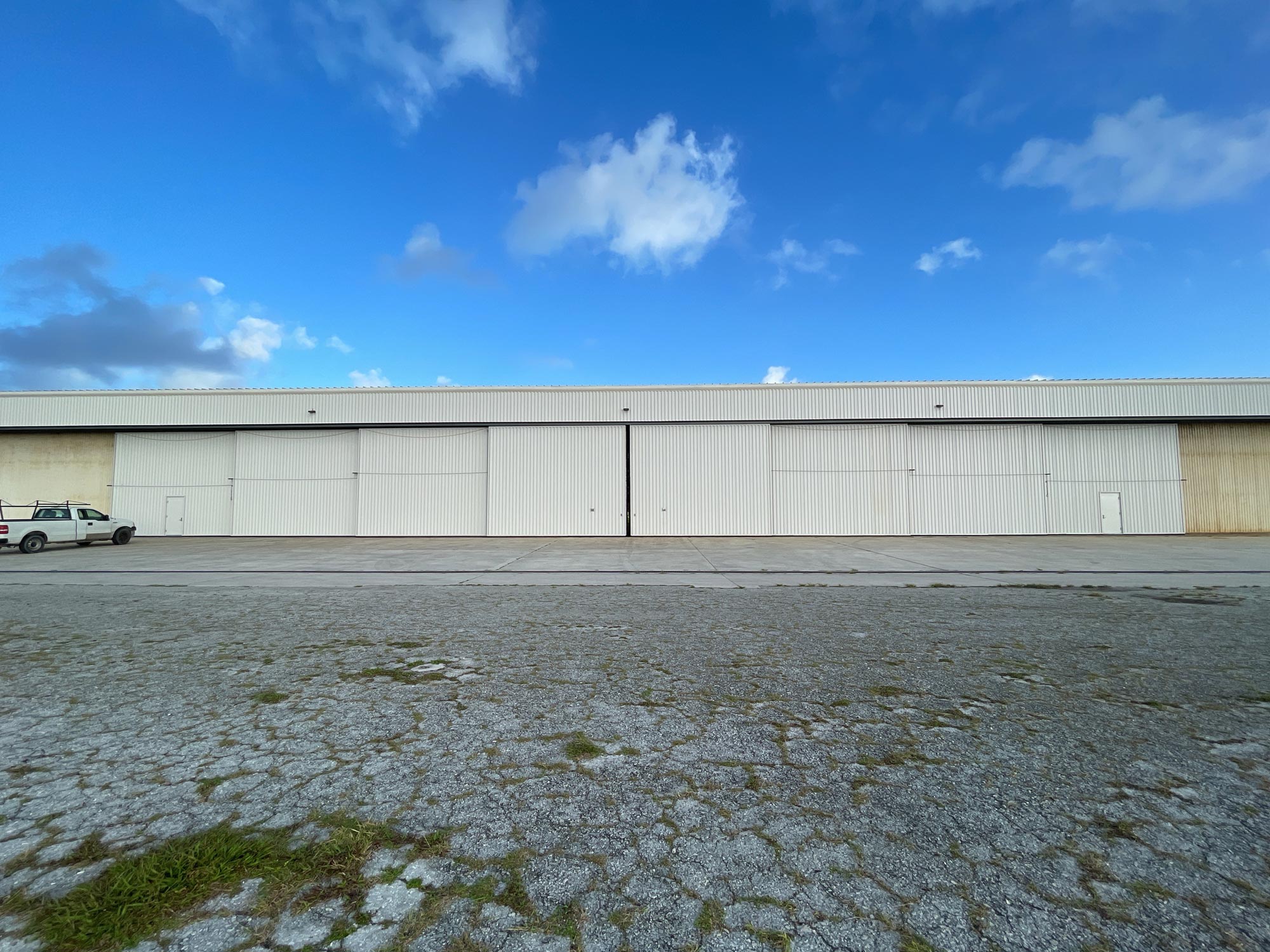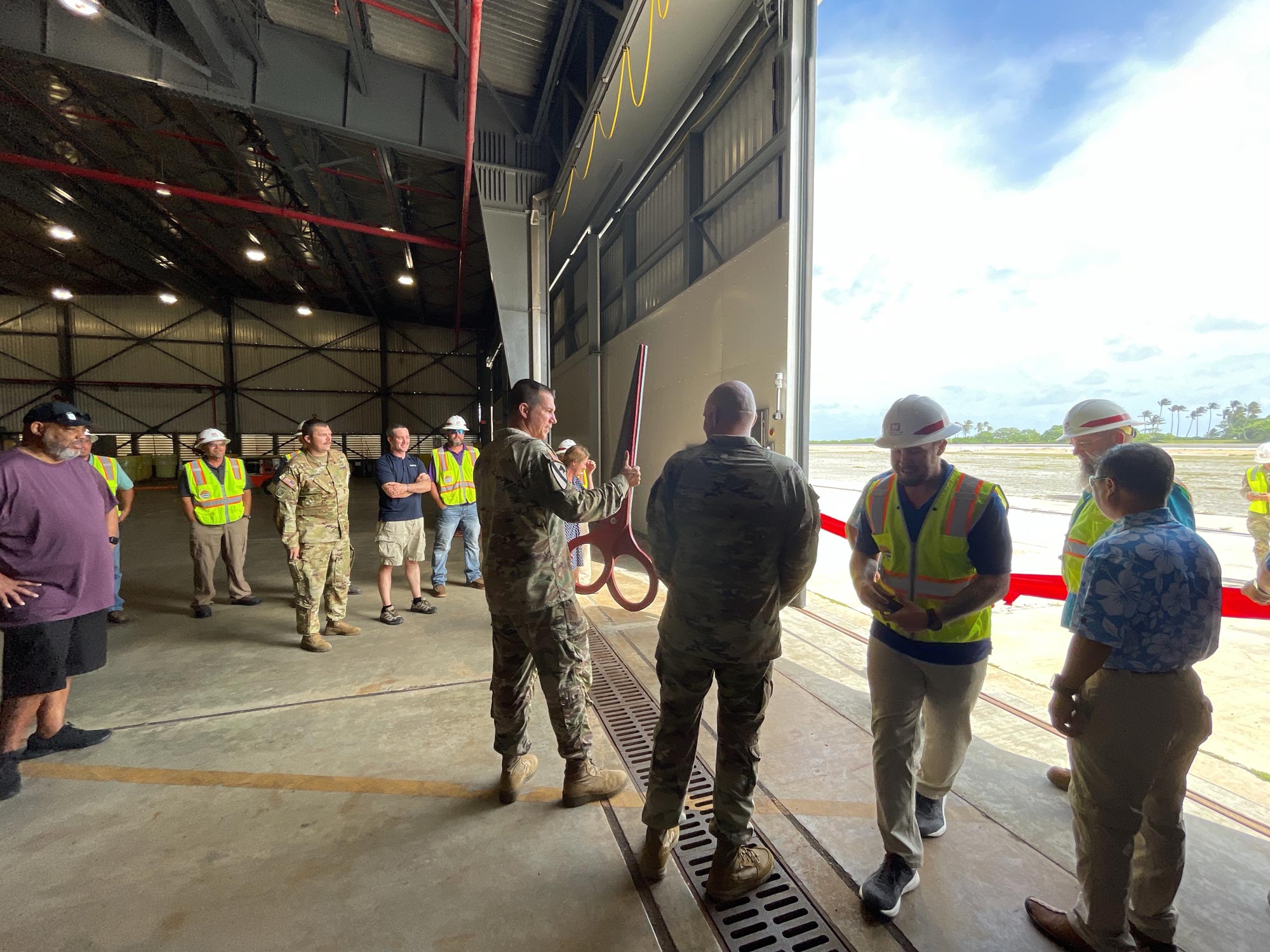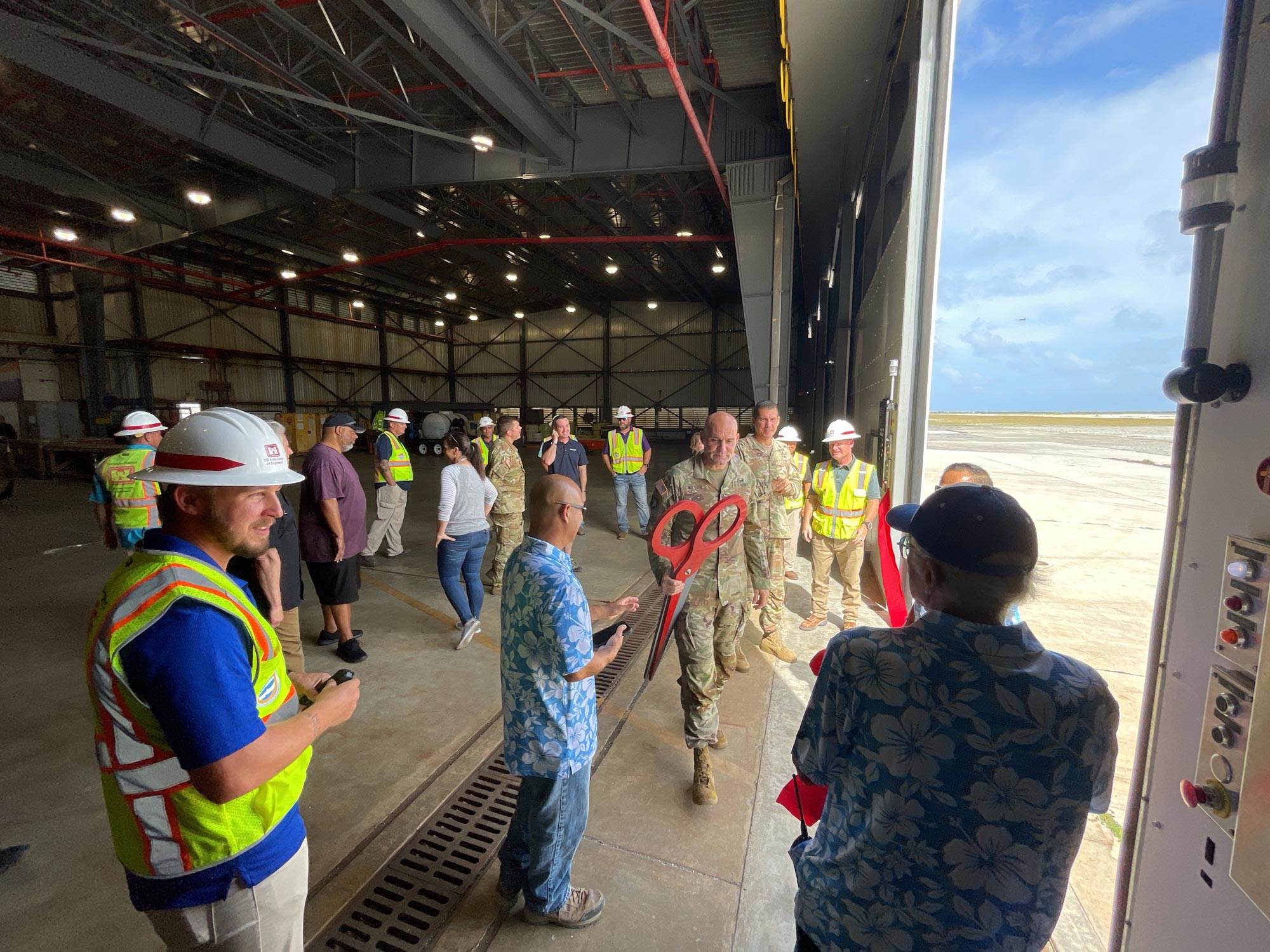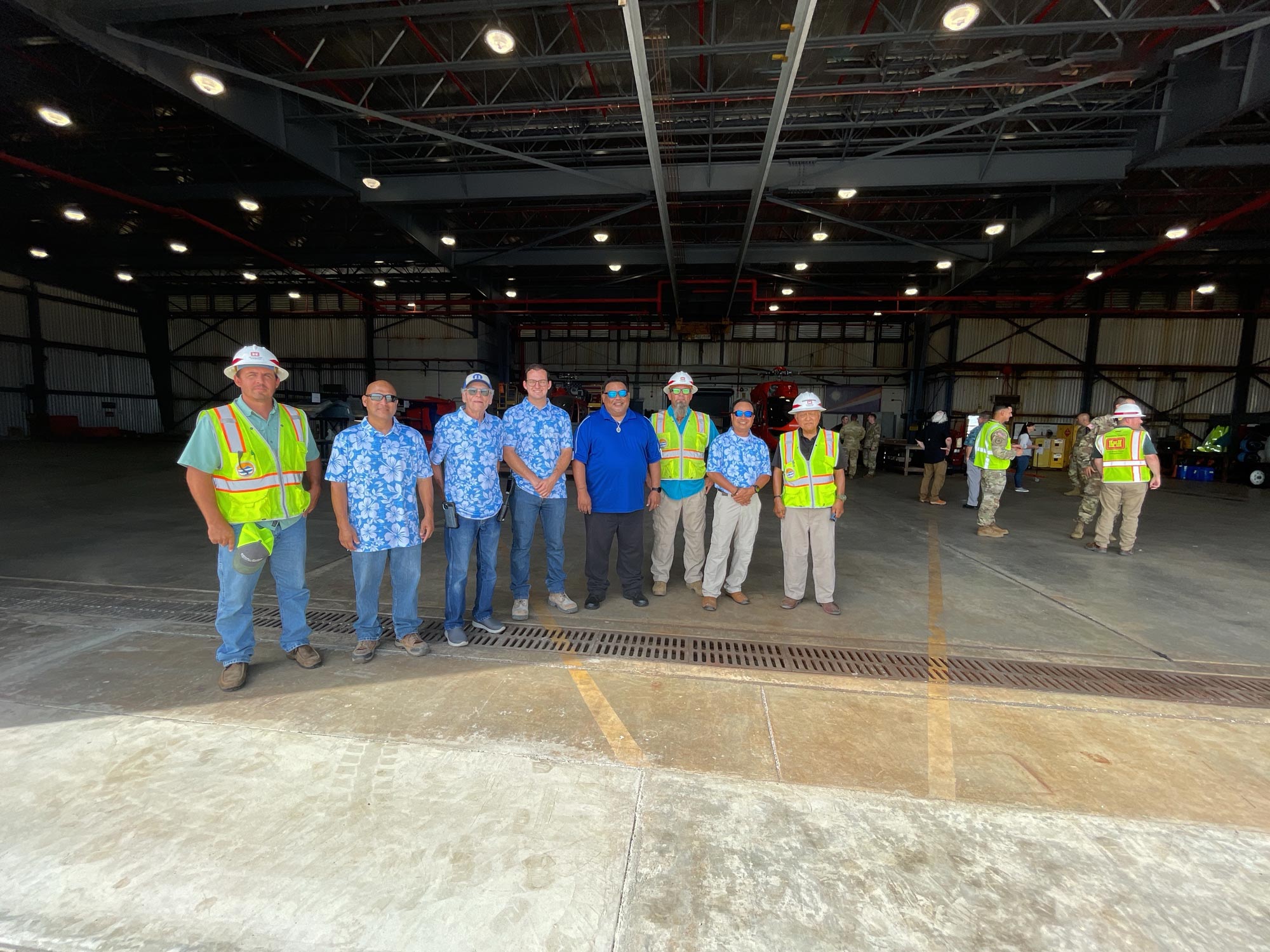 Helicopter-HD-TC_03170Edited
Helicopter-HD-TC_03499Edited
Helicopter-HD-TC_03511Edited
Helicopter-HD-TC_03527Edited