Nan, Inc. has completed several projects at The Queen's Medical Center West Oahu, in Ewa. The facility opened in 2014 and is a major health resource for residents of West Oahu.
Here's a look at the projects Nan, Inc. has completed:
Replace Underground Fuel Tank
Nan, Inc performed the mechanical and electrical engineering design work for removing and replacing an underground fuel storage tank with an above-ground fuel storage tank, providing two new day tanks, necessary piping & valves, and providing new electrical circuits to power tanks, pumps, valves and controllers.
3rd Floor Patient Rooms Renovation
Nan, Inc.'s work consisted of renovating the existing 3rd Floor Patient Rooms. Work included renovating bathrooms to improve ADA accessibility, replacing ceramic tile flooring and walls, new showers, new water closest with bedpan washer, install isolation valves and access panels, new shower rod and curtains, and patch and paint walls as necessary. Patient Room renovation included new sheet vinyl flooring and rubber base.
Emergency Department Renovation
Work in this contract consisted of constructing a waiting room in the exiting Emergency Department check-in area. Work included removing the existing carpet in the triage area and replacing it with sheet vinyl flooring, relocating and providing new electrical outlets, rough in new telecom, install curtain, modify existing reception counter to include a half-sized door, relocate floor to ceiling high aluminum framed glass panels and renovating the alcove space.
Storage Container Installation
Work in this contract includes the installation of one 20' and four 40' storage containers that are modified with rollup doors along with a wooden ramp to the project area.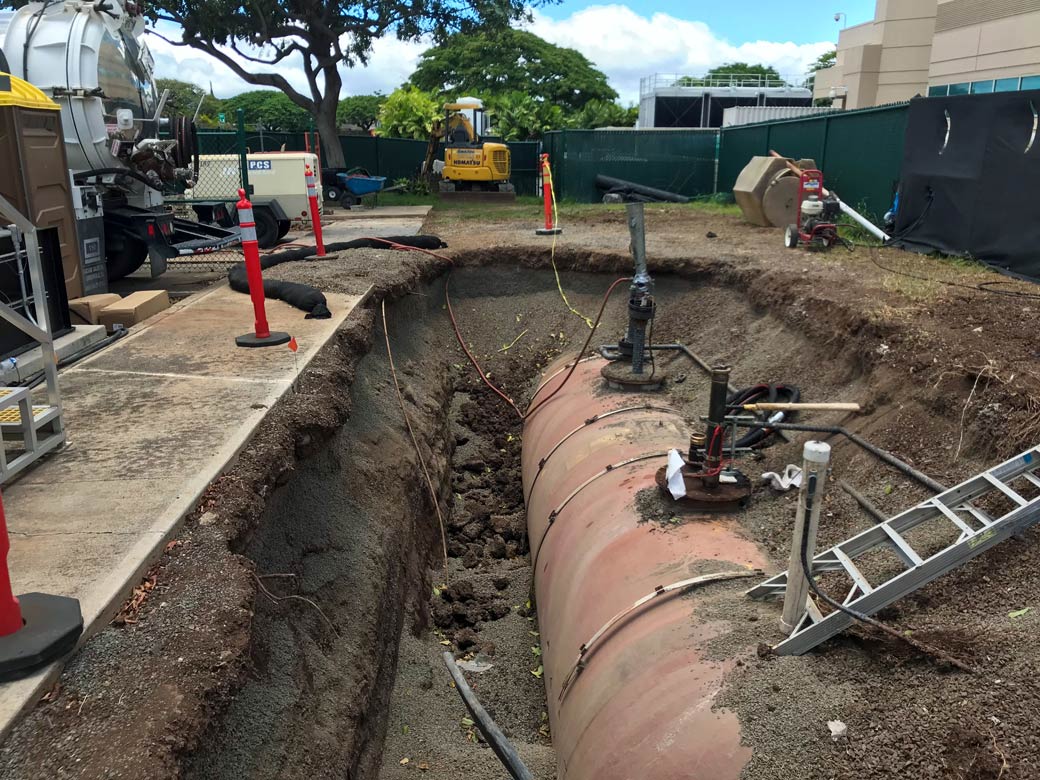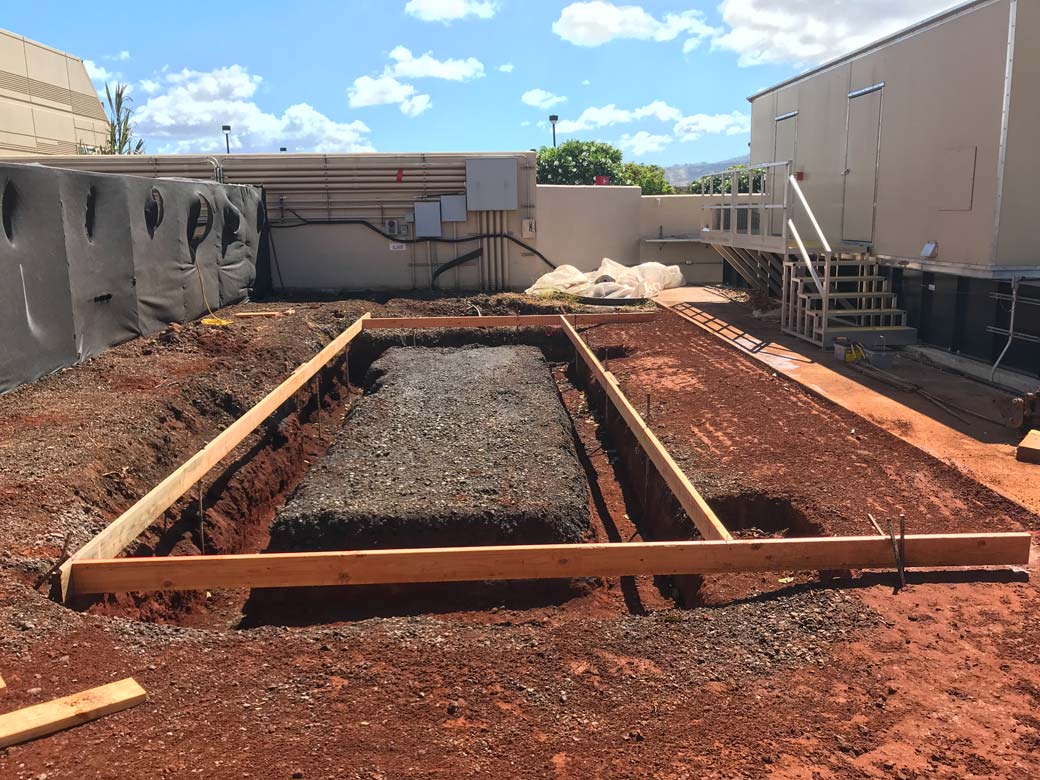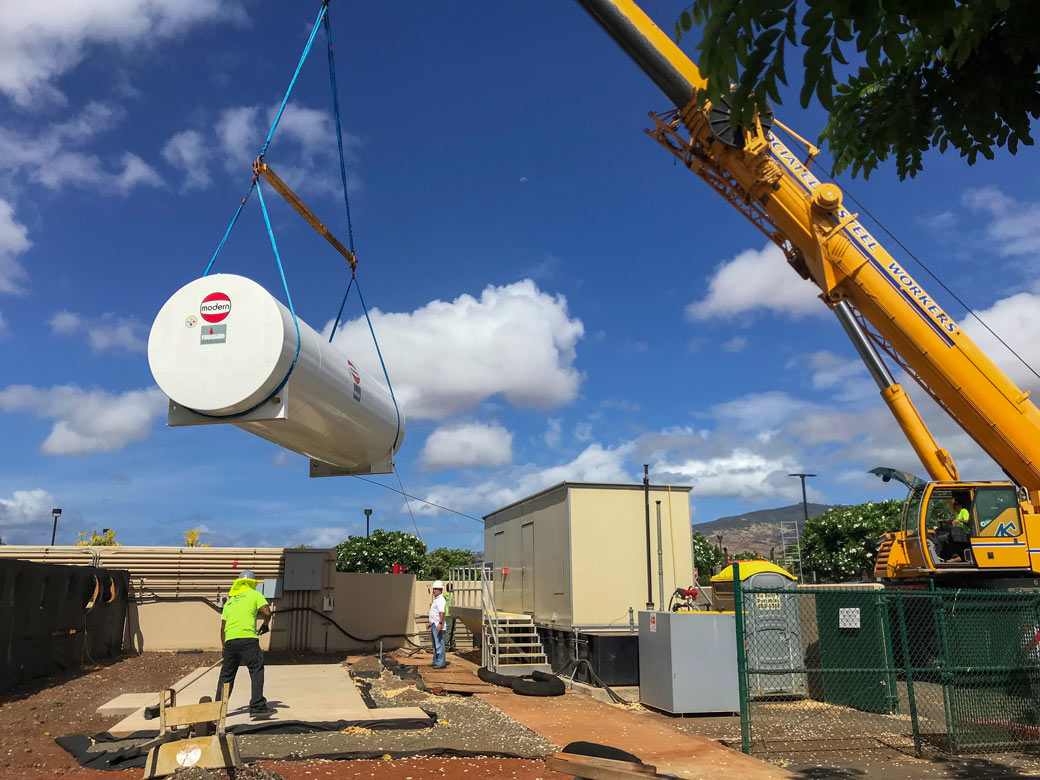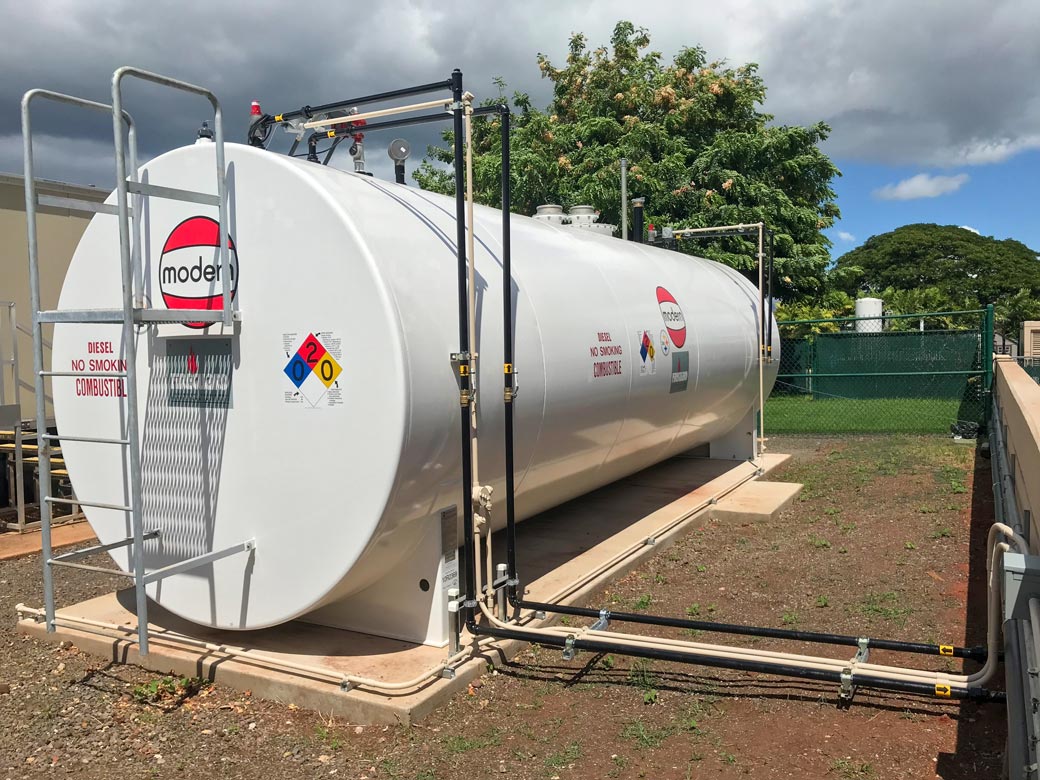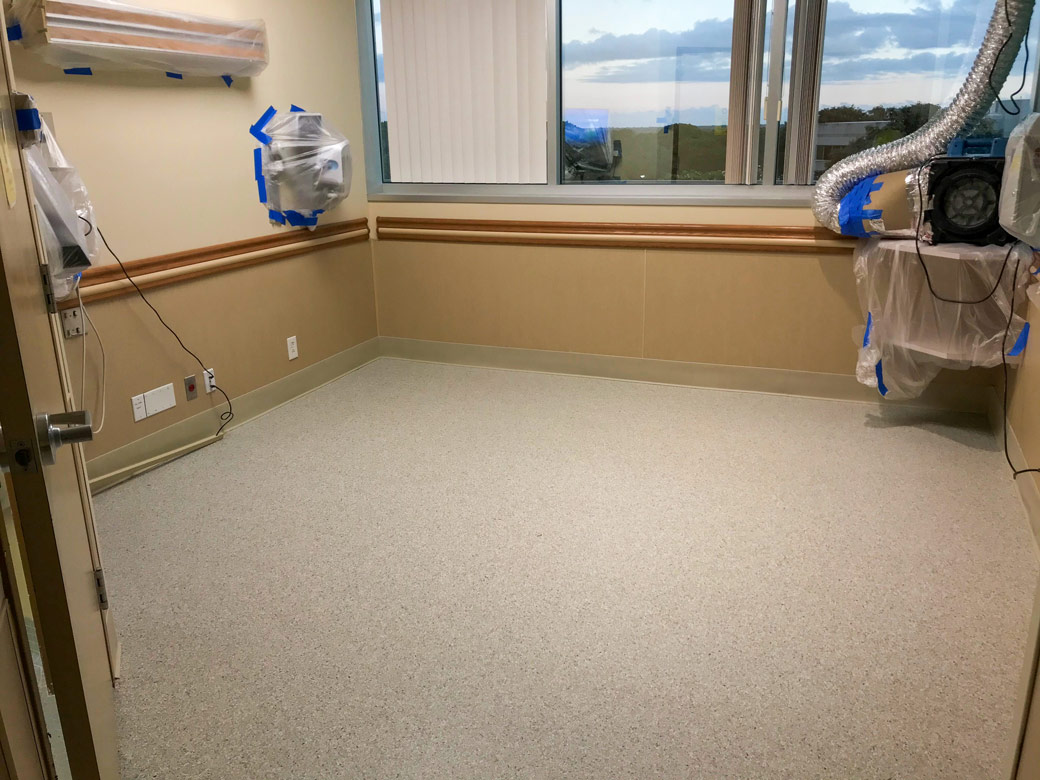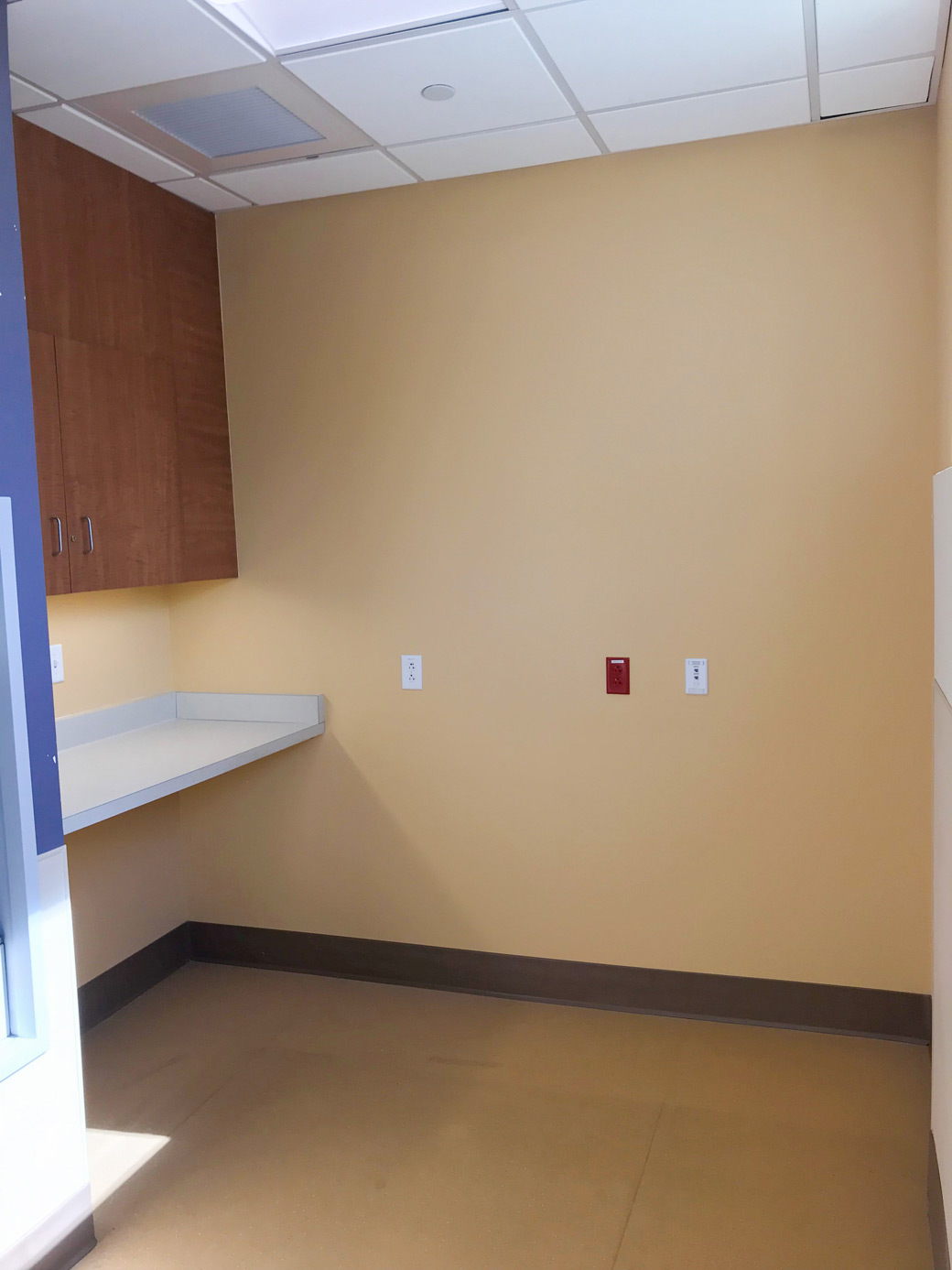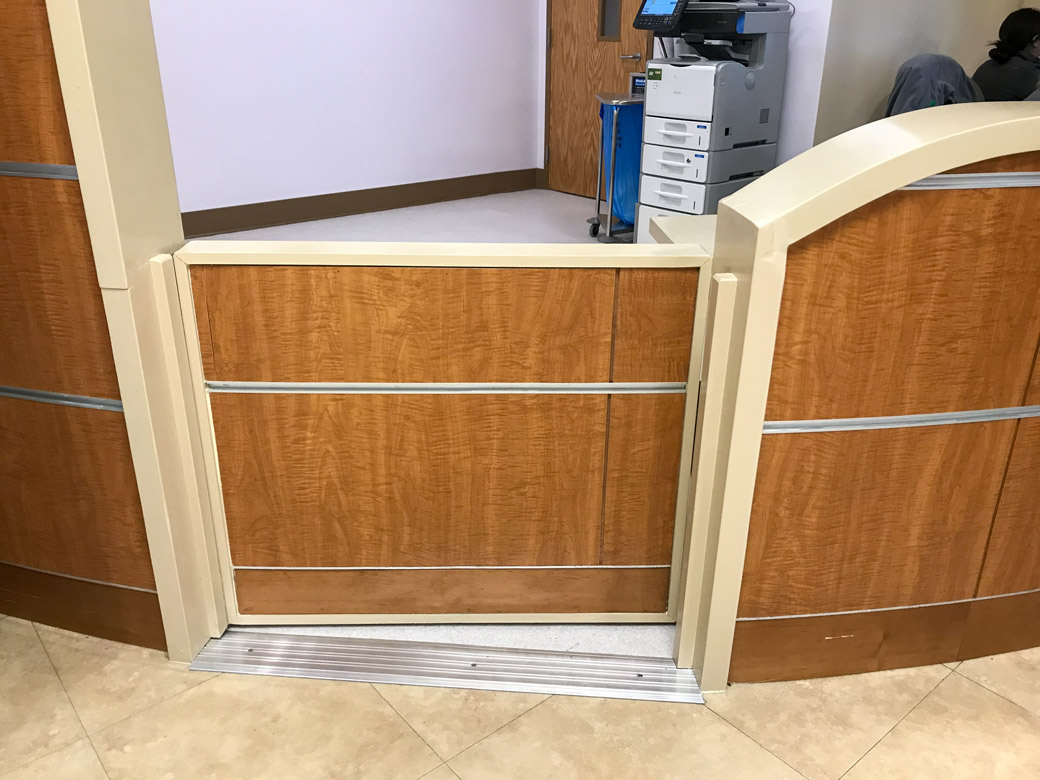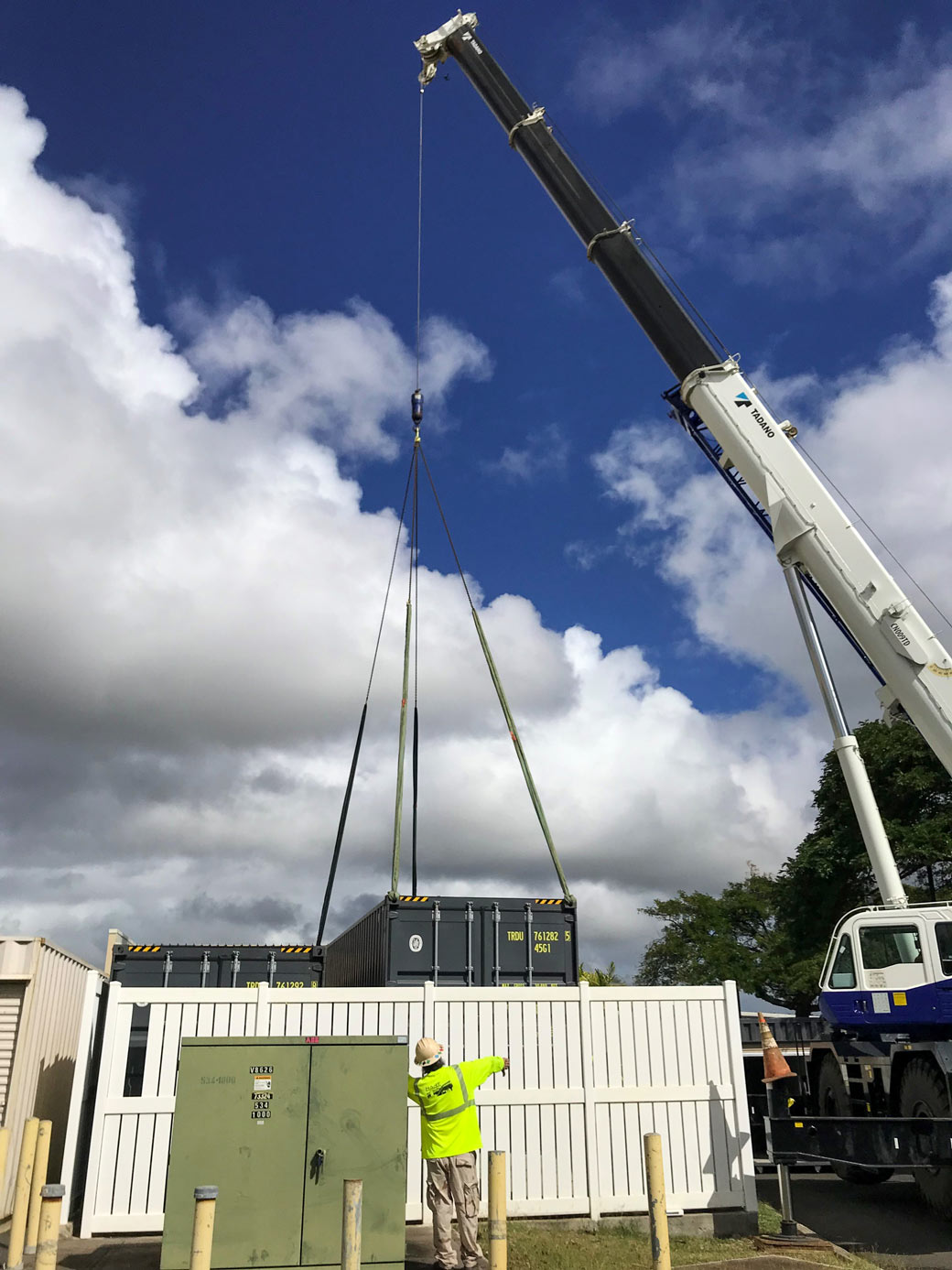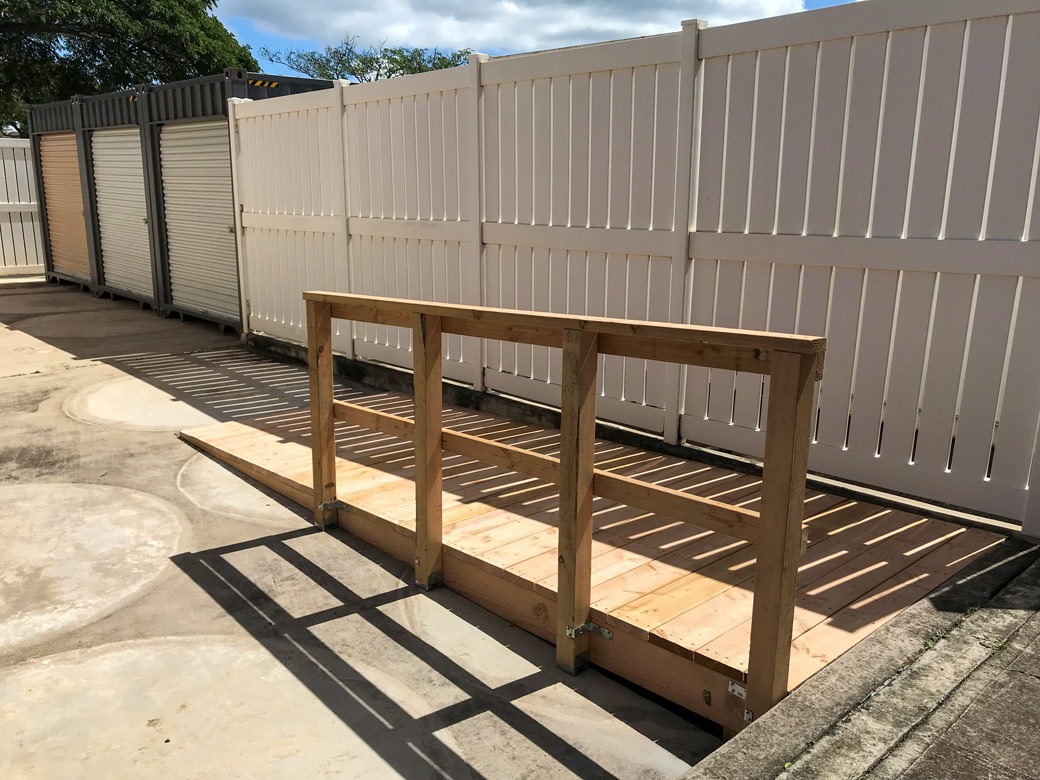 Slide 1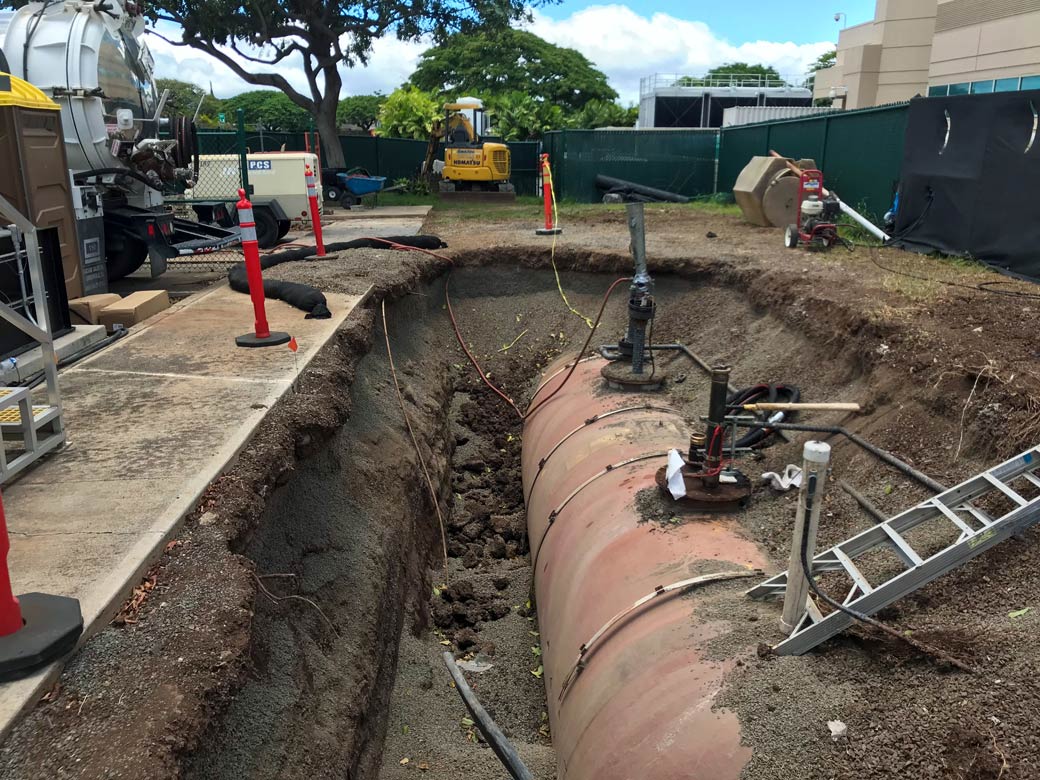 Slide 2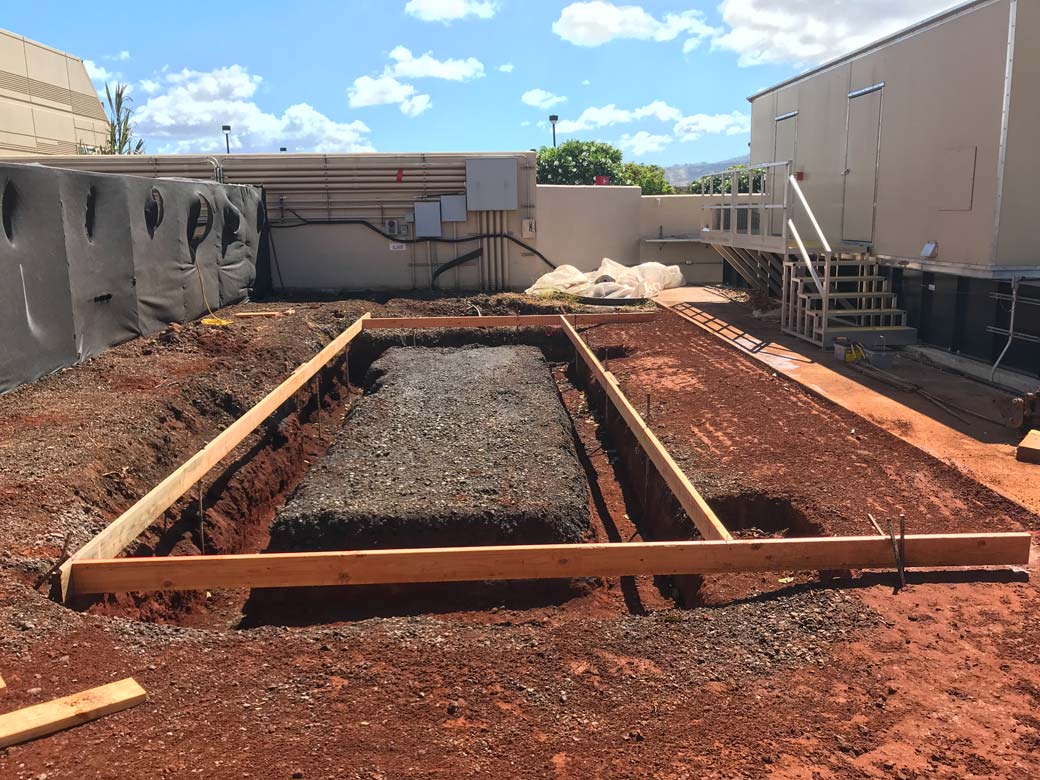 Slide 3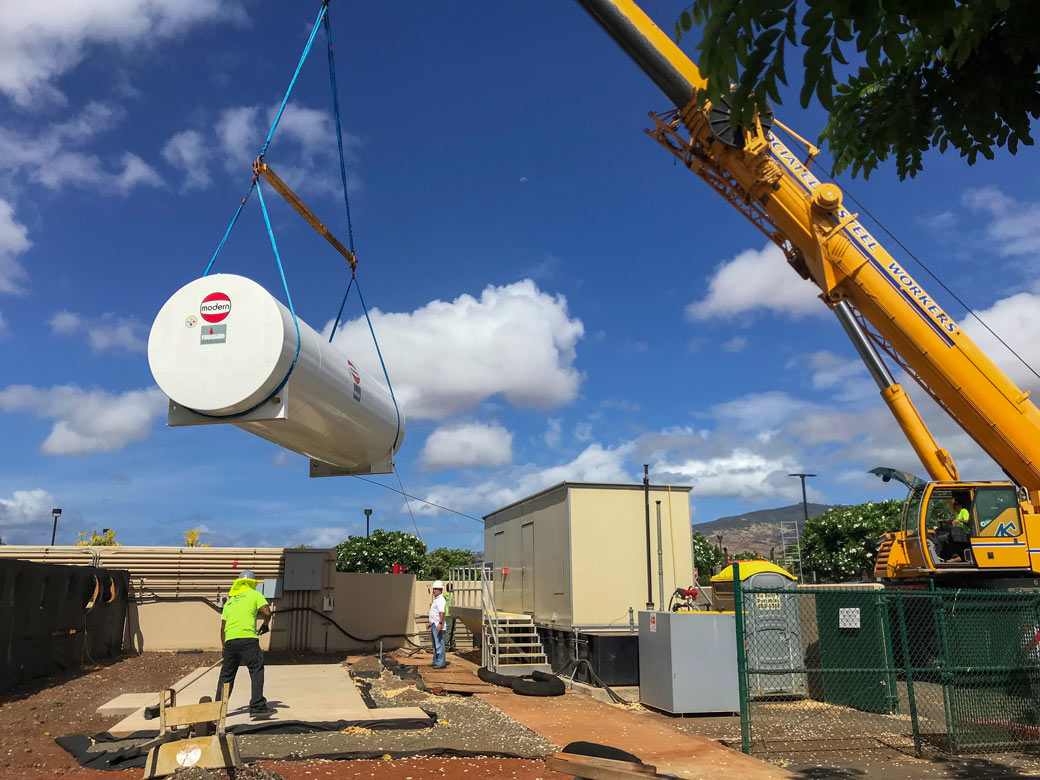 Slide 4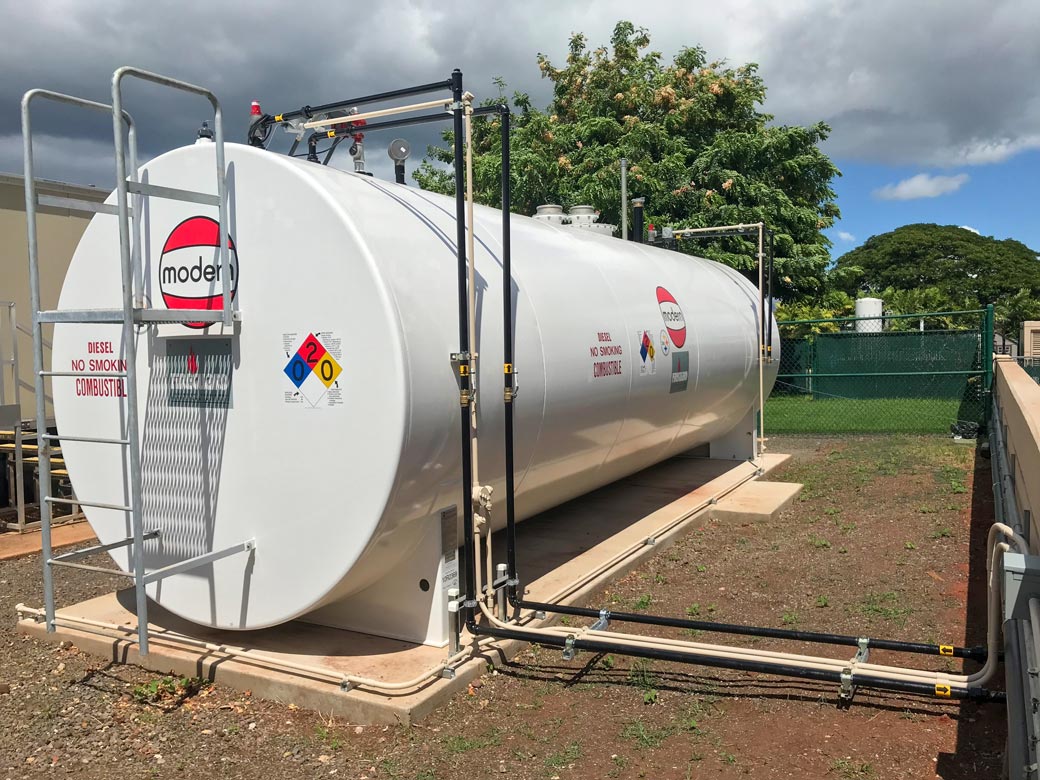 Slide 5
Slide 6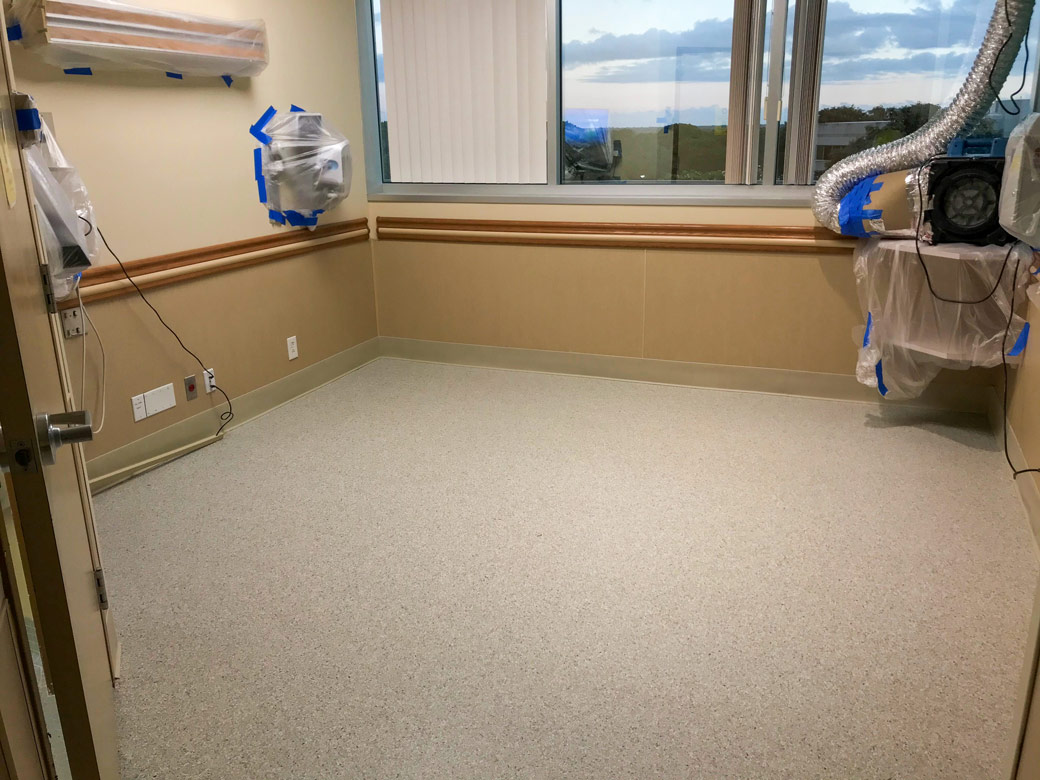 Slide 7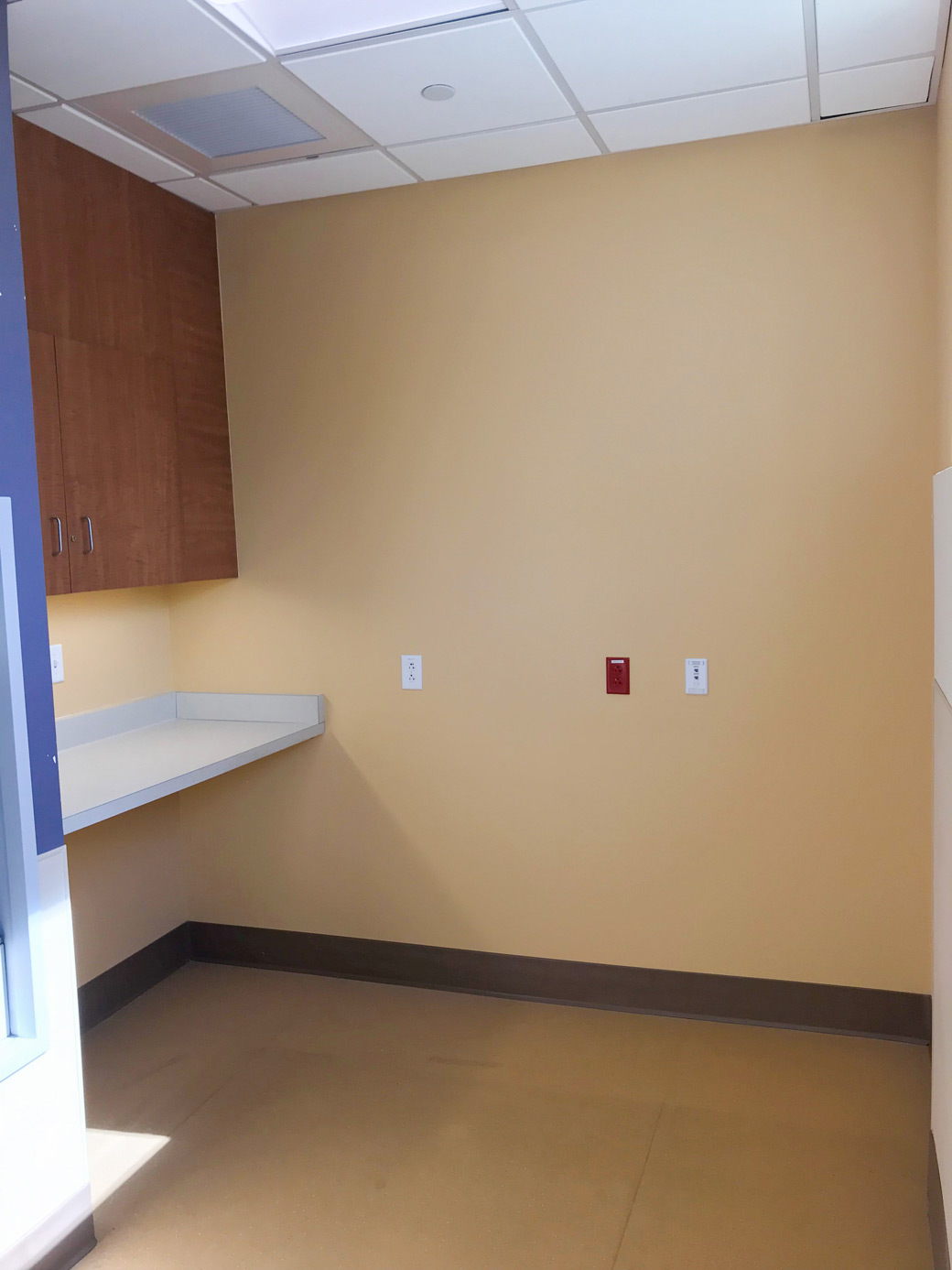 Slide 8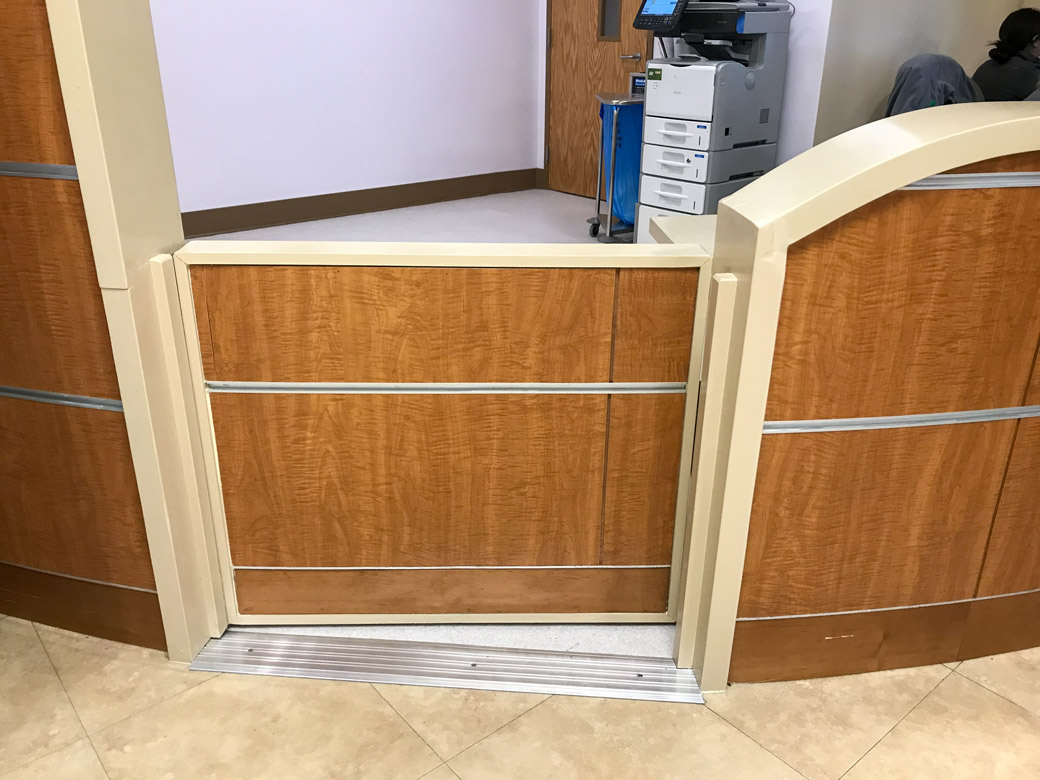 Slide 9
Slide 10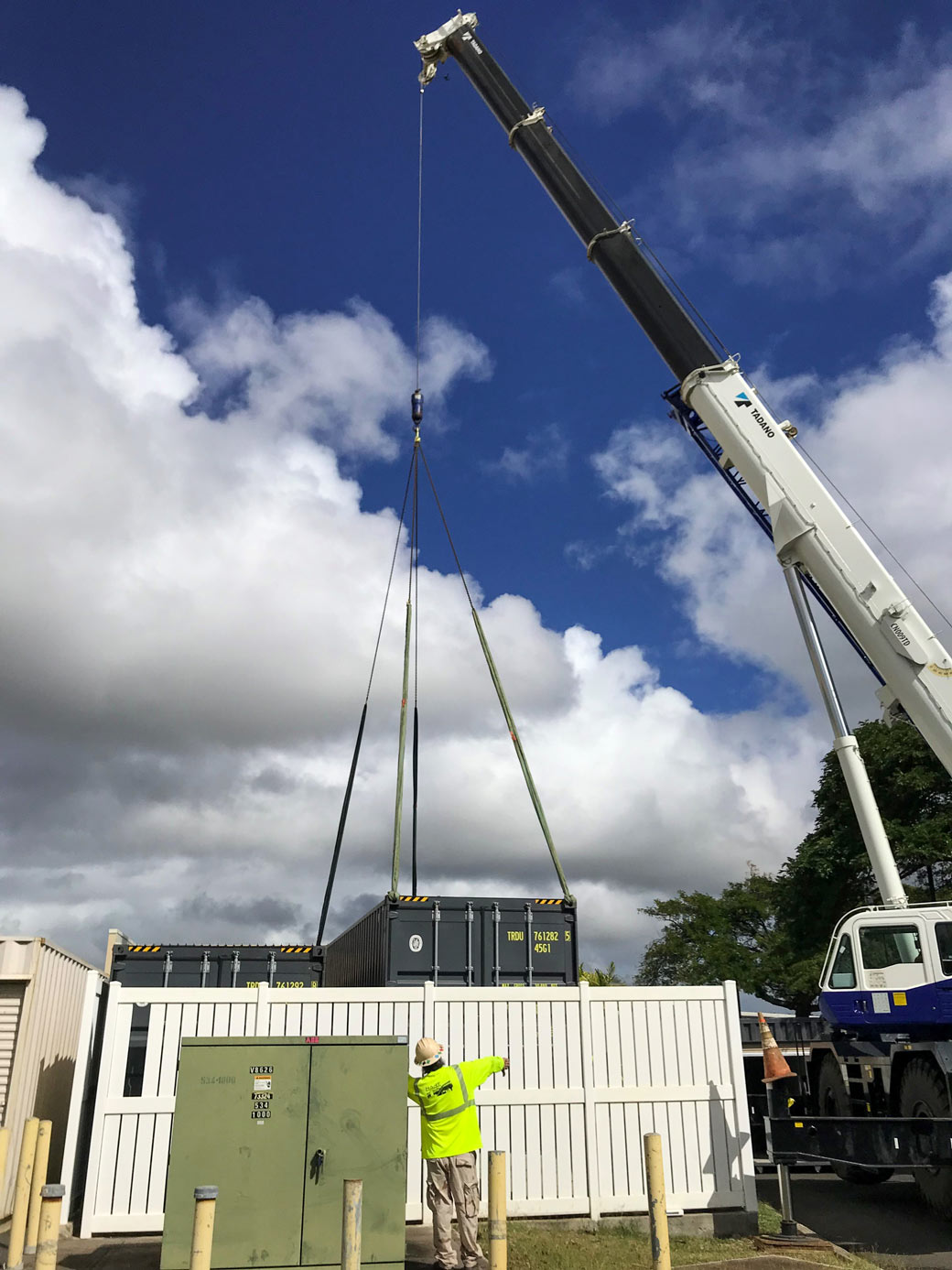 Slide 11
Slide 12